4.2. NGC 1553
The overall emission from NGC 1553 indicates an extended component, slightly elongated NW-SE, consistent with the optical axis [Trinchieri et al. 1997]. Even with the lower resolution ROSAT data, several features could be identified that indicated structures at smaller, arcmin size, angular scales. New Chandra data now show that the inner regions are quite complex [Blanton et al. 2001]: at energies below 1 keV there is a clear evidence of a spiral structure, a possible inner bar, and a twisted NW-SE elongation at larger radii (cf. Blanton et al. and Fig. 6). At intermediate radii, ROSAT HRI data had already indicated an overall similarity with line emission, although not as close as in the NGC 5846 case [Trinchieri et al. 1997]. This similarity appears to break down at small radii [Blanton et al. 2001]: there could be a common NS "bar" in the inner 10" ([Trinchieri et al. 1997] [Rampazzo et al. 2002], but it is hard to envision thermal conduction to work along the spiral structure where the H

does not extend. New high resolution Fabry-Perot interferometric data have further shown quite complex gas dynamics in NGC 1553 [Rampazzo et al. 2002], making the possible similarity with the hot phase more difficult to interpret. The origin of the spiral feature is better interpreted with adiabatic or shock compression of the ambient gas possibly due to interaction with the radio source [Blanton et al. 2001].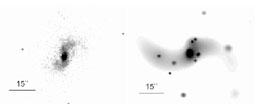 Figure 6. Inner regions on NGC 1553 in H

+ [NII] (left; ESO NTT) and 0.3-1.0 keV band (Chandra archive). In the very soft X-ray band a spiral structure roughly symmetric about a central point-like source is evident, with a possible NS oriented, 10" long, inner bar, reminiscent of the H

+ [NII] structure. No such feature is evident in the optical continuum or the X rays above 1 keV.