Click

for previews of the images in this category.
Click

for the ASCII format of this category.
6b. Thin Rings and Centered Nuclei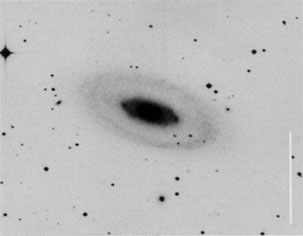 Starting with page 6.6 we show examples of thin, well defined rings. The nuclei are only slightly displaced and as the sub-category proceeds the nuclei became well centered. Objects AM 2020-505 and AM 0226-320 are apparently elongated, one with a thick ring and one with a thin ring. By page 6.8 the rings are getting thicker and the objects look more like normal galaxies with circular spiral arms. On pages 6.10 and 6.11 we show some ``bulls-eye'' forms where there are both inner (usually bright) and outer (usually faint) rings circling a nucleus. Beyond this point the forms begin to approach closely Category 10: Galaxies with Peculiar Spiral Arms.